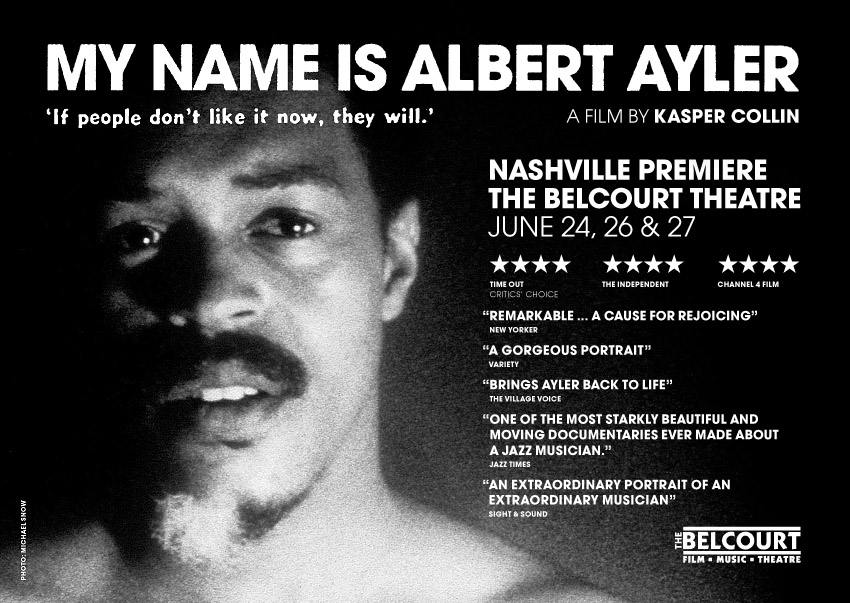 The film is for the moment having a run in Nashville at the Belcourt Theatre. It is shown Tuesday June 24 to Sunday June 29 as part of their Summer Doc Block series. See here for more info on exact showtimes. In todays Nasville Scene's Critics' Picks Jim Ridley calls the film a "must-see". See under Friday 6/27. And here is a review from the same paper.
There will be a New Zeeland premiere at the Auckland International Film Festival and Wellington Film Festival in July. See here for more info.
The film premiered in Australia last August at Melbourne International Film Festival and is now returning to Australia as part of the Revelation Perth International Film Festival. See here for more info. Both Perth and Auckland have great programmes this year.
In November last year there were premiere screenings in Albert's hometown Cleveland. The film was then shown at the Cleveland Cinematheque. On July 18 the film is returning for a screening at the Cleveland Art Museum. See more here. Listen to an interview at WCPN, Cleveland's National Public Radio affiliate, with the films director Kasper Collin.